SEARCH ENGINE OPTIMIZATION
The Key to Online Visibility
Many businesses spend more on location research and fancy signage for their buildings than they do on their website and digital presence. But if your goal is to make sure people know you exist, online visibility should be your top priority.
The majority of consumers and business professionals start their product or service searches online, specifically with search engines like Google. In order to be seen, your website must be optimized, an approach that is driven by Search Engine Optimization (SEO).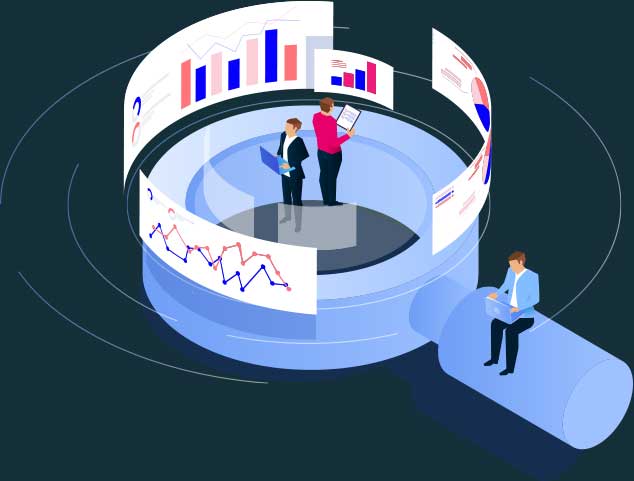 While many of the technical aspects of SEO remain consistent, Google's complex algorithms are constantly changing, leaving you on page one of search results today and page four tomorrow. We've seen the concept of SEO change over the last ten years from a primary focus of on-page meta elements and link building to a more holistic focus that includes a deep understanding of people's search intent – what people search for online, what words they use and what content they expect to see that will satisfy their search intent.
Constantly improving your SEO efforts is complex, time-consuming and vitally important to your online success. At Nehmedia, we use a holistic approach to develop a best-practice based SEO program with our clients, which includes the following standard components:
Keyword research is the foundational piece of our SEO strategy. Our team uses our own as well as third party tools to identify specific high value search queries that are relevant to your business and the people searching for the products or services that you sell. Keyword lists are further refined by understanding a potential customer's search intent, which provides insights into the type of content they are searching for — informational or transactional. With this information we build effective strategies for improving or expanding your content to drive more organic traffic to your site.
Keyword strategy feeds directly into our content creation process by providing the foundation necessary to develop website copy and associated images and video to match a potential customer's search intent. Then the content has to be structured in a way that engages a site visitor searching for your products or services. Our content writers are experts in creating copy that will convey your unique value, based on their research of your business and their understanding of your customers.
We believe that if you don't get On-Page SEO right, your website will not stand a chance at establishing authority in the search engine rankings. On-page SEO refers to elements such as title tags, meta descriptions, heading tags, image tags and structured data that is intentionally configured on the pages of your website or within its code. These are important signals to Google and other search engines and must carefully align with the content and specific intent of your web page.
The goal of Technical SEO is to make your website faster, easier to crawl and more understandable for search engines. We use various tools and applications (including Google Search Console) to anticipate, resolve and optimize elements related to the website's technical infrastructure, including website crawling and indexing, website page loading, and security. We also ensure that a website with solid technical SEO maximizes the benefits of its other SEO-focused activities, like writing high-quality content or getting links for authoritative websites.
Internal and Inbound Links
Backlinks (or Inbound) Links are links to your website from another website. When a high quality, high-ranking website links to yours, this "backlink" is considered valuable and may contribute to the overall authority and ranking status of your site. We work with our clients to identify appropriate authoritative backlink opportunities from relevant sources. We also believe in creating optimized inbound link profiles using contextual links to help both search visitors and search engines understand related content for optimized user experience and site crawlability.