We believe
---
Digital marketing is complicated, rapidly changing, competitive, and overwhelming. It's hard for anyone to keep up. We partner with businesses to provide strategic, data-driven, holistic, and ethical coaching to help them attract new customers and grow their companies.
Where we've been
---
Mark Sherman founded Nehmedia in 2002. In our early years, Mark concentrated on researching search engines. That research resulted in a multi-faceted keyword research and search engine rankings that helped identify the most influential websites and people. This proprietary data gives us insight into each market to help even small companies compete successfully.
We are a Google Certified Partner & were one of the original Google Analytics Authorized Consultants, now called a Google Analytics Certified Partner. We've worked with enterprise-level clients and mom-and-pop local businesses. We would love to work with you.
---
The Team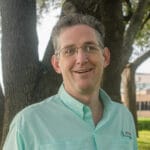 Mark Sherman, President & Founder
In his storied career, Mark has been an IBM engineer, has run multi-million dollar corporations, and courted venture capitalists. Now his agency connects small and medium businesses to interested buyers. Mark graduated from the University of Texas and tacked on a Harvard MBA just for fun.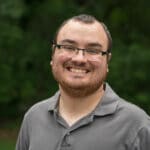 Anthony Rodriguez
, Account Manager
Anthony joined the Nehmedia team in December of 2016 and brings experience in Facebook Marketing and Google AdWords. His passion is helping clients grow their business through SEO and paid campaigns. In his spare time Anthony enjoys watching the Duke Blue Devils win it all and enjoying Austin. He has a B.A. in Public Relations and Marketing from Concordia University Texas. 
Google Analytics Certified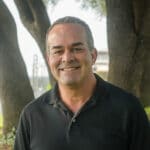 Joe Mink
, Director of Local Search
Joe entered the digital marketing world while growing and selling a successful small business in the environmental science field. His passion is helping local businesses grow through local search optimization, business strategy, website usability optimization and coordinating the efforts of Nehmedia's diverse and skilled team. Joe's best friends are his two Golden Retrievers Brady and Dash.