We believe
---
Digital marketing is complicated, rapidly changing, competitive, and overwhelming. It's hard for anyone to keep up. We partner with businesses to provide strategic, data-driven, holistic, and ethical coaching to help them attract new customers and grow their companies.
Where we've been
---
Mark Sherman founded Nehmedia in 2002. In our early years, Mark concentrated on researching search engines. That research resulted in a multi-faceted keyword research and search engine rankings that helped identify the most influential websites and people. This proprietary data gives us insight into each market to help even small companies compete successfully.
We are a Google Certified Partner & were one of the original Google Analytics Authorized Consultants, now called a Google Analytics Certified Partner. We've worked with enterprise-level clients and mom-and-pop local businesses. We would love to work with you.
---
The Team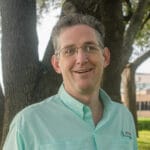 Mark Sherman, President & Founder
In his storied career, Mark has been an IBM engineer, has run multi-million dollar corporations, and courted venture capitalists. Now his agency connects small and medium businesses to interested buyers. Mark graduated from the University of Texas and tacked on a Harvard MBA just for fun.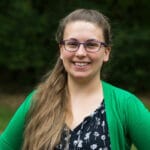 AJ Magsaysay
, Account Manager
While her title is "Account Manager", AJ wears a lot of hats doing Google Tag Management, Documentation, and Project Management. Though she started Digital Marketing in January of 2017, she has taken on Google Analytics certification and is working towards her Facebook Planning Professional Certification. She loves scuba diving and camping, and dreams of owning a secluded cabin in the woods one day. Prior to Digital Marketing, AJ worked in the Tech Support industry for the University of Texas and Indiana University. 
Google Analytics Certified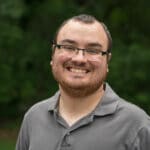 Anthony Rodriguez
, Account Manager
Anthony joined the Nehmedia team in December of 2016 and brings experience in Facebook Marketing and Google AdWords. His passion is helping clients grow their business through SEO and paid campaigns. In his spare time Anthony enjoys watching the Duke Blue Devils win it all and enjoying Austin. He has a B.A. in Public Relations and Marketing from Concordia University Texas. 
Google Analytics Certified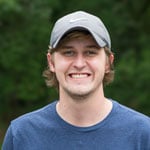 Cameron Shew, Data Analyst
Cameron started working with Nehmedia in 2017 after spending time in software sales and business development, and loves working at the intersection of sales and digital marketing. He graduated with a BBA in Marketing and Finance from the University of Texas at Austin. In his free time, Cameron enjoys reading, drinking coffee, and spending time with his corgi, Butter. Google Analytics Certified | Google AdWords Certified | Google Mobile Advertising Certified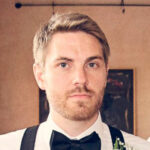 Darren Kuehne
, Director of Analytics
Darren recently joined the Nehmedia team and brings 5 years of experience in data visualization, including proficiency with Tableau, Google Data Studio, Power BI, Chart.io, and other BI tools. He has an MBA from the University of New Mexico and a background in digital marketing management and B2B SaaS marketing. Darren is responsible for building performance reporting, ensuring data integrity, and outlining data-driven strategies to improve performance.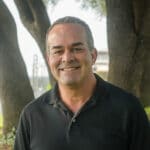 Joe Mink
, Director of Local Search
Joe entered the digital marketing world while growing and selling a successful small business in the environmental science field. His passion is helping local businesses grow through local search optimization, business strategy, website usability optimization and coordinating the efforts of Nehmedia's diverse and skilled team. Joe's best friends are his two Golden Retrievers Brady and Dash.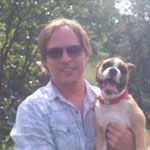 Luke Stutzman
, IT Manager
Luke has been working with Nehmedia since 2006. He has our backs on the IT side of things…and he's a nice guy to boot. When not fixing servers, Luke dreams of winning a Formula 1 race and the Tour de France in the same year.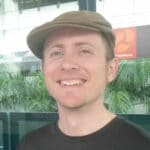 Mike Royal,
Lead Software Engineer
Mike dreams of conquering the world and writes software from the ground up to do just that. His motto: "If it's worth doing, it's worth making a robot to do instead." His passions range from user experience and accessibility to machine learning and big data.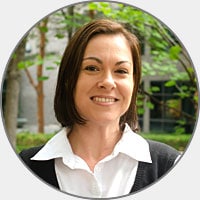 Mindy Pillow
, Copywriter & SEO Rock Star
Mindy has written for a broad swath of small, medium, and enterprise-level businesses. She understands SEO and can run natural search campaigns single-handedly. Mindy graduated from UT Austin with a BS in Advertising and Business Foundations and a BA in Journalism. Mindy enjoys hunting for wild mushrooms in Colorado and sometimes getting lost.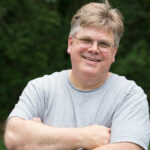 Phil Barnhart
, Director of Marketing Technology & Strategy
Phil has been designing, developing, deploying, and maintaining enterprise-level web applications for nearly two decades. But he also understands how to make the web work for local businesses. A graduate of Bellevue University, his experience ranges from training designers in Singapore to building simulators for the Air Force.
Google Analytics Certified | Google AdWords Certified | Google Mobile Advertising Certified | Bing Ads Accredited Professional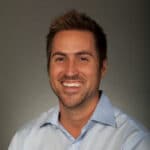 Rocky Brown
, Director of Marketing
Rocky joined Nehmedia in November of 2016 after 10 years at Dun & Bradstreet working on inbound and outbound marketing activities ranging from display ad campaigns, direct mail, landing page optimization, radio and TV advertising and email campaigns. Before his tenure at D&B he worked for Aventis Pharmaceuticals, ran his own business and worked for Globeset, one of the first digital wallet companies. Rocky has a B.S in Communications from UT Austin, and an MBA from Baker College.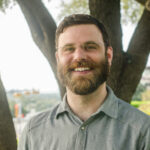 Rocky Reasoner
, Lead Designer / Web Developer
Rocky designs and develops websites and marketing materials focused on user experience and interaction. He has worked in the Web Design industry since 2003 and received his BFA in Painting with three years in Communication Design. Rocky believes every client is unique and loves creating custom designs that showcase the best of their business. He also thinks the Whopper® is a breakfast food.