Analytics Drive Your Business Decisions
---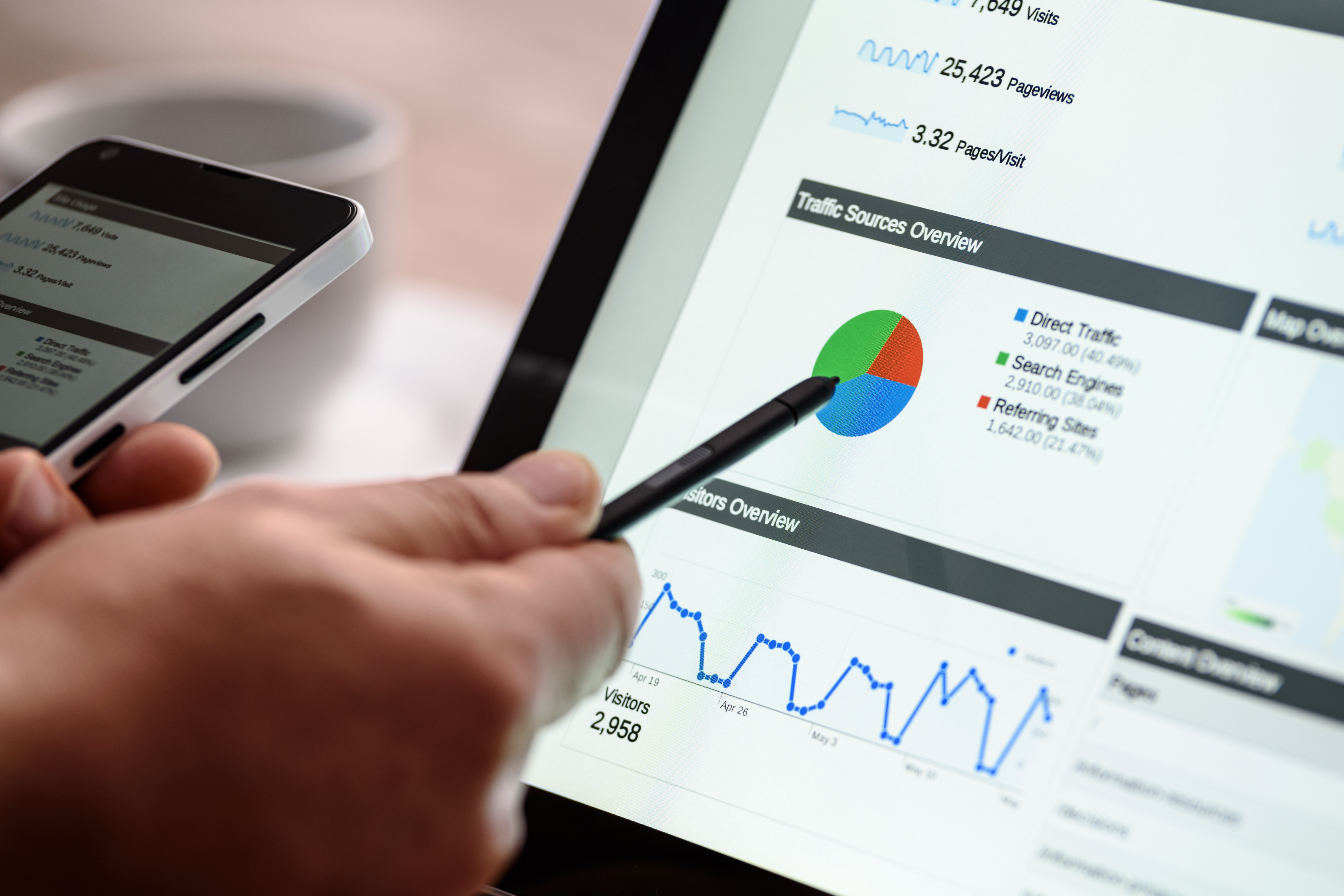 Analytics is a frightening word to many small and even large businesses, but it can actually be the defining factor in your company's success or failure in the digital marketplace. When you understand what is and isn't working to bring customers to your site and keep them there, you can revolutionize your business. Most of the time, unless you have a dedicated person or team to review the data, you focus on the one or two key metrics for their business to survive. Analytics, or more specifically, website analytics is data that can be broken down into small, bite-sized pieces of information which allow you to make informed decisions for your business.
You'd be shocked at how many businesses don't know the true health of their website and how it effects their revenue. Website visits, form conversion rates, email open to close rates, etc. are very important metrics, but only if you have the view that what you're doing online is making you money. Whether you're using Google Analytics, Bing, or an in-house solution to track results, we can interpret the information that helps your business grow and prosper. It's crucial to understand what the data from your website and digital activities are telling you, and we can help you spend the time and energy chasing the right channels to grow your business.
Want to know if paid search, organic search, Facebook ads, or some other digital marketing channel is working best? We can tell you.
Want to know if you're overpaying for services that aren't bringing you the right audience? We can tell you.
Maybe you're interested specifically to know if one of your advertisers is performing better than the other? We can tell you that too.
Or maybe, you'd like to know the true ROI of the $10,000 you just spent online.
But to be frank, if you're interested in knowing what is driving your business online, we'd rather SHOW you instead of just tell you.
Analytics don't have to be scary, as long as you have a trusted partner with the experience and integrity to guide you. So, ready to talk about how we can help your business thrive? Fill out the form or give us a call at 512-828-6763.